Hi,
I have an issue with Sponge. The hopper doesn't seem to take or put an item in the chest, but can still vacuum item when I throw one on the top.
This is the test scenario :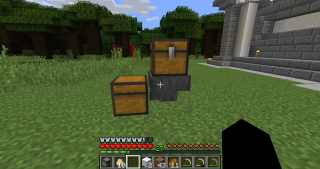 I think I miss a tweak in the configuration, but I can't find anything. I try to disabled all plugin (LuckPerm, Nucleus, GriefPrevention), the problem is still here when I launch Sponge (I use : spongevanilla-1.12.2-7.0.0-BETA-370.jar)
But if I launch it in vanilla (with the minecraft_server), hopper work well !
Thank in advance for your help !
Regards,
Kazer67